Gallery of exemplar silhouettes
Our Gallery section is comprised of two parts.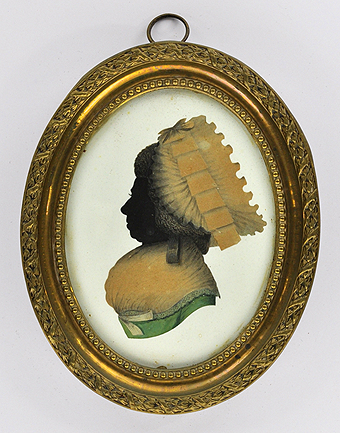 Curated Collection - in this, we will ultimately offer 400-500 important silhouette works spanning the last 250 year period and illustrating developing practice over this timeframe. Each picture in the Curated Collection is extensively and accurately catalogued. The image to the left is typical of the work to be found in this section.
Open Collection - here we offer works submitted by members of the public and by institutions. Please note, we cannot guarantee the cataloguing information (metadata) associated with images in the Open Collection.

Over time, where the quality of an image and its associated metadata in the Open Collection is of sufficient merit, we will aim to move entries into the Curated Collection. Where this is planned, we will always seek the permission of the contributor first.